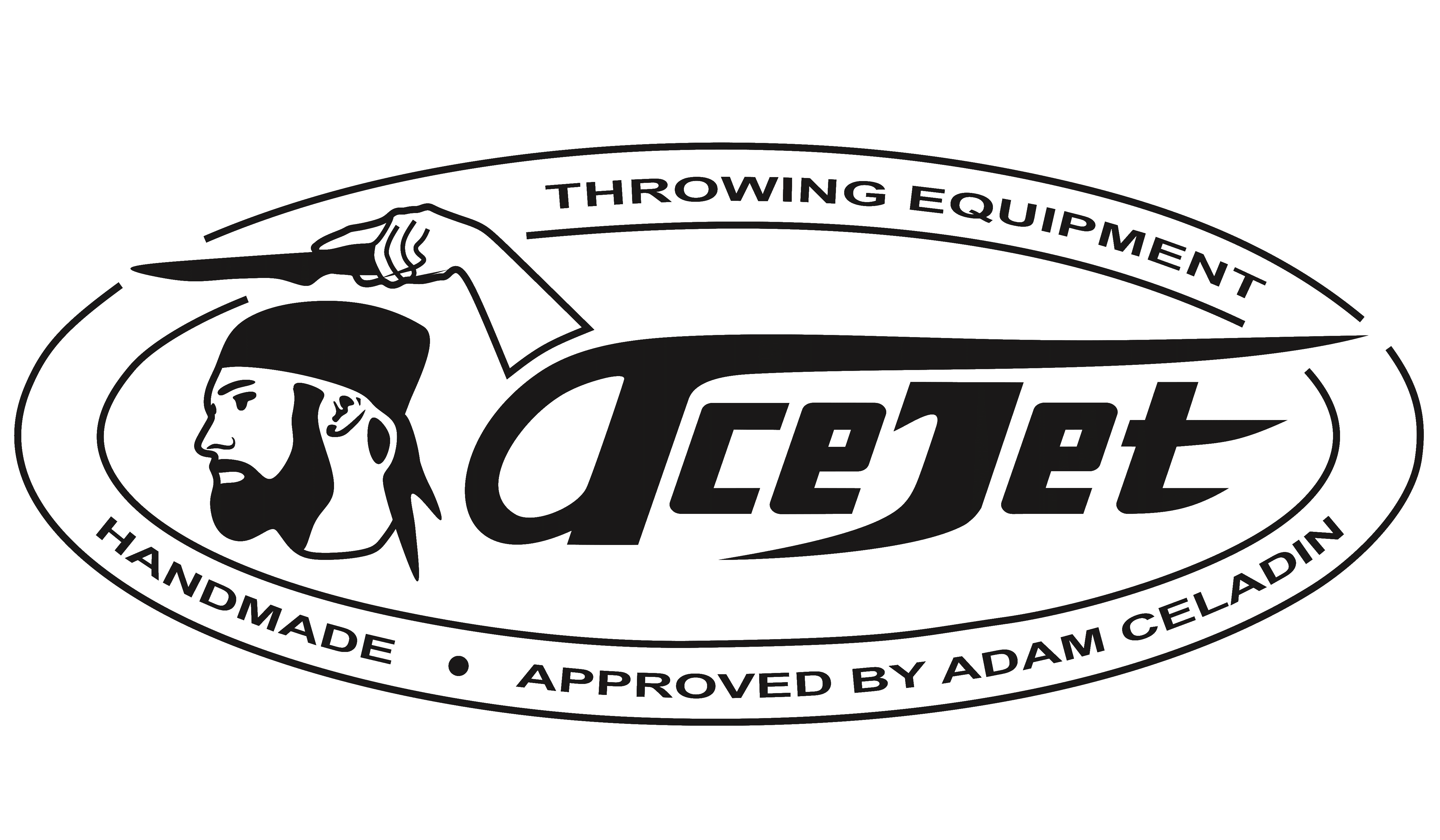 ACEJET Elite Knife Throwing Set
About
AceJet Elite set brings you the ultimate combination for knifethrowing in the wild. A 25" Square target is made out of top quality Northern Spruce wood and thanks to it's leather stram on top it can be easily carried in hand.
The Stingers are the most popular knives in our portfolio, mostly because of their unique shape that allows you to throw them with all techniques and are very easy to stick. They are made out of 14260 Spring Steel, they can withstand some unsuccessful throws, but you sure never miss, do ya'?
This set even comes with a bottle of Lanoline based solution to give your knives eternal livespan. Don't let yourself be fooled, we use this solution ourselves and it can cure up to 100 knives. Lanoline is a natural substance made out of sheep wool. It is widely used both in heavy machinery, car industry and even in some skincare products. Along with it comes a wooden Abrasive Block which offers two levels of hardness to help you get rid of any possible rust.
This knifethrowing set includes:
  • 3x Stinger Throwing knife
  • Endgrain Pro Square 25"
Bonus:
  • 7x Ace of Hearts cards
  • Lanoline based fluid
  • Abrasive block
  • Adam's typical bandana
  • Certificate of authenticity